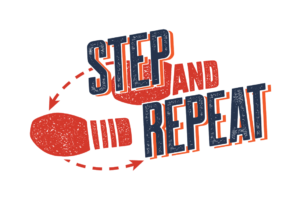 On June 19, The Nebraska Walkable Communities Initiative (#WalkNE) hosted a virtual session to highlight newly developed, Nebraska-specific resources to help communities and local businesses increase the number of people walking and biking. In addition, mini-grant opportunities were unveiled, which are due July 5 and offer a small pot of funding to help you as you begin to implement work relating to the guides.
This post provides links to the mini-grant application as well as to download all of the resources highlighted in our virtual conversation.
Mini-grant opportunities available (must submit by July 5)
the #WalkNe Initiative has limited funding to provide some mini-grant opportunities to help health departments or other organizations working in this space, as they work to use and implement strategies outlined in the below guides. Organizations that apply must be located in Nebraska, must complete their work by September 30, and must apply for this opportunity by July 5, 2018.
Download the WalkNE Mini Grant Application
Resources to Help Your Community or Local Businesses to Increase Walking and Biking
This virtual conversation, held June 19,  highlighted several new resources that were specifically designed by Nebraskans for Nebraskans. A brief panel highlighted the guides and provided examples of how the guides have been used in different Nebraskan communities. Click the play button below to review the virtual conversation and learn more about the guides.
Click on the link to download each guide below:
A big thanks to the leaders of the #walkNE steering committee and other key partners that helped to design the above guides and share their experiences of how these guides can help you transform your work.
S&G is excited to serve as the process architect for the #WalkNE Initiatives and is excited to unveil these resources and opportunities to help you. Have questions, just contact Jeremy directly.